Face Yoga works and with consistent exercise you can see the results. On this page I provide some before & after pictures of people that exercised according to the Face Yoga Method.
In other words, one concentrated on the eyes and cheeks and the other on the forehead, lips and jawline. That is the beauty of Face Yoga, you can work on specific areas in your face. As with all routines they start to work if you exercises consistently and for a certain amount of time. For example, you do 2-3 exercises a day for a certain period. In addition to doing the exercises you make sure you drink plenty of hot water. When you exercise consistently you will soon see the results (usually after two weeks) but you will feel them much earlier.
As you will see with these before & after pictures the women all have different ages and backgrounds. So Face Yoga can be used for all ages and can address all areas in your face.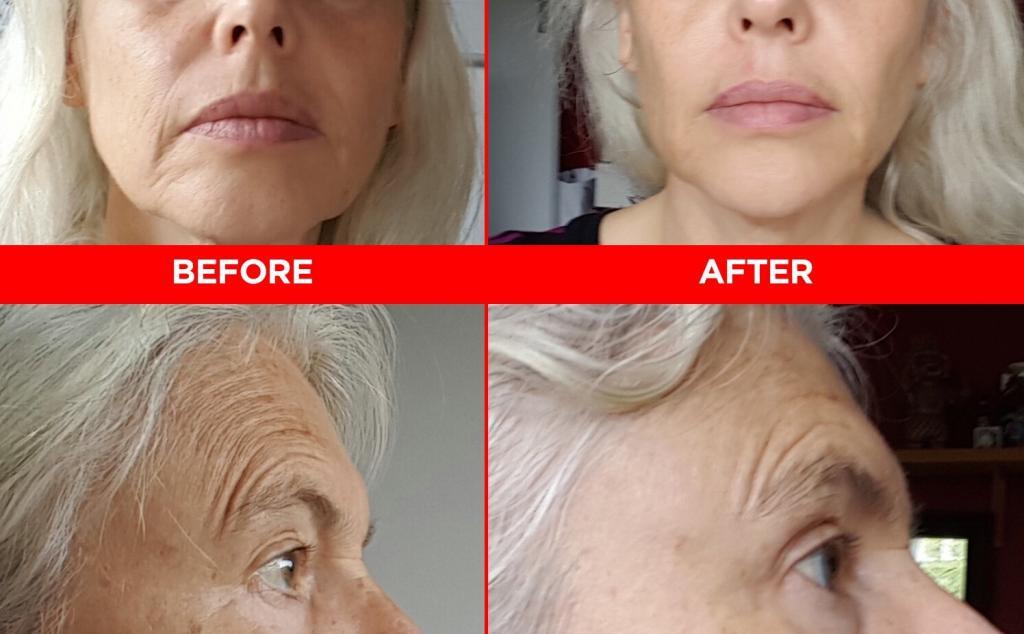 Ann-Marie
Here is one of the great examples of amazing changes I saw on Ann-Marie from France. She is 56 years old and she noticed her wrinkles became more visible over the last few years. She is very conscious about foods and she eats very healthy. Besides a healthy diets she had an overall healthy lifestyle and she enjoyed taking care of herself. This eventually lead her to the Face Yoga Method community where she joined. She is a very dedicated Face Yoga Method practitioner and she did the poses 5 times a day for about 8 weeks to achieve the results you see in this picture. Here are the before & after photos of her. As you can see on these photos her face line is much more defined and lifter then before. And her forehead area, especially above the eyebrow, has much fewer wrinkles then before. I am very delighted to see the results of her hard work.
A short overview of before & after pictures
These picture below show the before & after pictures of Face Yoga students. As you can see the results start to really show after 2 weeks of exercises and you in case Shiho dedication pays off. She looks confident and is very happy with the results.
As I mentioned before consistency is key. Down below you can see some before & after Face Yoga pictures of different women. All of these women have a routine to do 2-3 exercises per day over a period of at least several weeks. As you can see their faces have become more toned, they have less droopy eyelids and a slimmer face-line. By practicing your facial muscles your face will also look less puffy and you will smile more and feel more confident.