In this module, we will do exercises that will alleviate, or completely remove the smiley wrinkles from your face.
Certain movements, facial expressions, can alleviate the appearance of these wrinkles. That is why in this module we will do exercises that are just intended for this part of the face.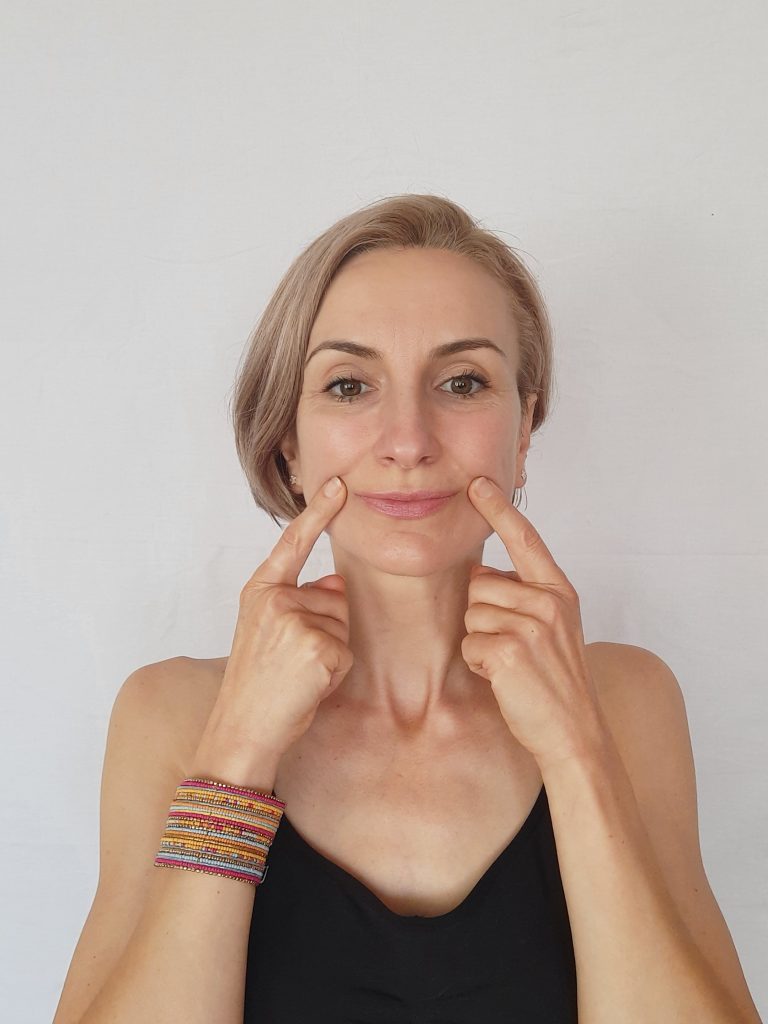 The nasolabial fold extends from the nose to the chin and makes the face longer and more tired as if it "slides down".
Many factors affect the formation of this furrow and, unfortunately, you can expect it after the age of thirty.
The reason for this is simple and well-known – aging, which is a natural process combined with gravity. At the same time, women are not alone in this, the same happens to men.

One of the exercises I practice every day is a big O. This exercise is great and very simple. It can be done anywhere, in the kitchen, in the car, while working at home.

The exercises are intended and adapted to everyone. That is why I always say that Face Yoga is for all ages. Children love to do them while moms make funny faces, and older ladies return to their cheerfulness and positive mood to their faces during exercise!
I have offered a total of eight exercises for you.
Big O – with hands
Big O – hands-free
Nasolabial folds lift up – hands-free
Nasolabial folds lift up – with hands
Nasolabial smoother
Rolly Polly – hands-free
Rolly Polly – with hands
Lifting nasolabial folds hands lift

With these exercises, you will be able to get improvement on your face.
You need to be persistent and take your time. Don't give up !!!
28 days, as long as this package lasts, is enough to get results, of course, if you exercise every day.
Dedicate that time to yourself, you are worth it!
And since you have already bought this package, it means that you are ready to invest in yourself and a sign that you are ready for transformation !!!

What do you need:

It is necessary to:
Take photos before and after with the same lighting and position)
Take time for yourself (5 – 10 minutes)
You have a mirror in front of you (only in beginning)
Drink lots of water (at least 2L)
Hydrate the skin (apply the appropriate cream on the face)
Get enough sleep
Eat healthy (more fruits and vegetables)
Be gentle with your skin and yourself
Sleep on your back

Don't overdo the exercises. The muscles also need to relax. If you constantly squeeze and overdo them, then it can have the opposite effect.
Also, try to feel which muscles are involved while doing the exercises, become aware of their contractions.
If you're not happy with the result, it probably means you've skipped something and haven't paid enough attention. You can always contact me and ask me a question. We are all different, despite the similarities. The anatomy of our body is different, so the length and width of certain muscles on the face are incomparable and unique for each individual.
Some need more and some less time! This is perfectly normal!
Don't get frustrated about it!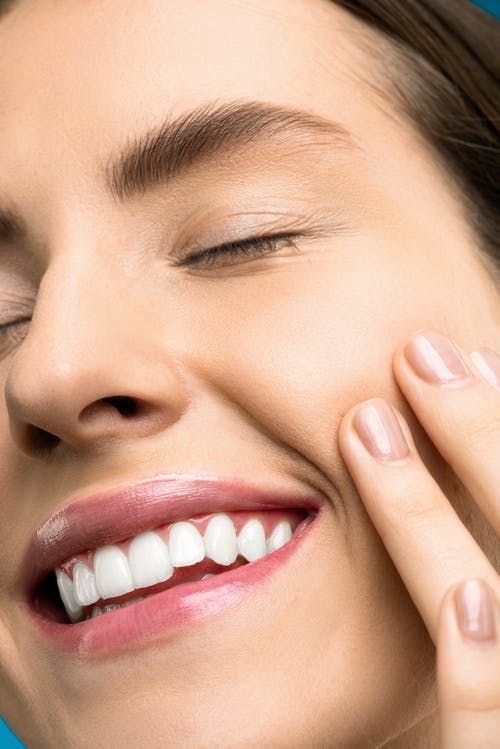 Once you learn these 8 exercises, you will see how much fun it is to do them and how much you will miss them if you don't practice them!
As you exercise, coordinate your breathing and do not hold your breath. This is really very important!
Straighten your back and think about the position of your body. Shoulders down, spine straight And open your cheast.
And now I leave these 8 exercises to you!
Enjoy them as I do every day with thousands of other women who have already entered the world of Face Yoga!